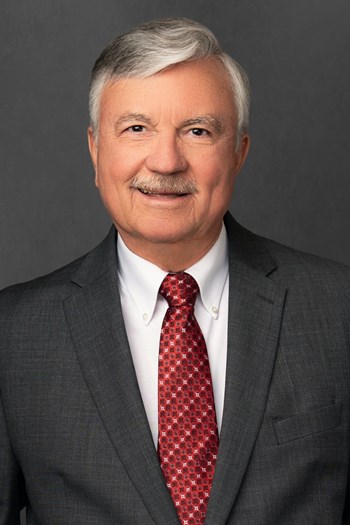 Specialties
Regionally Recognized Leader in Commercial Real Estate in Tri-Cities TN/VA
Scope of Service Experience
Mr. Petzoldt has been in the real estate business since 1971 and began his career as a real estate appraiser in commercial and investment property in Clearwater, Florida. In 1982, Jerry relocated his family to Blountville, Tennessee to establish East Tennessee Realty Group and in 1996, changed his company name to TCI Group – Jerry Petzoldt Agency, LLC, to become the founder and regional partner of the leading firm in the Tri-Cities Region of Northeast Tennessee and Southwest Virginia specializing exclusively in commercial and industrial real estate. Jerry is the first individual member joining NAI Global Unlimited.
Education
He has an associate degree in architecture and a Broker's license in Tennessee, Virginia, and Florida. He is also a certified residential appraiser in Tennessee and awarded the SRA designation in 1976 from the Appraisal Institute in Chicago.
Professional Associations & Designations
The National Association of Realtors (NAR) has honored Mr. Petzoldt with the status of Realtor Emeritus and in 2021 celebrates 50 years of cumulative years of membership and contributions to the real estate profession. In 2010-2011 Jerry served on the Board of Directors at the Northeast Tennessee Association of Realtors (NETAR) as Director and Division Vice President of Communications. He was also instrumental in establishing a Commercial and International Division at Northeast Tennessee Association of Realtors (NETAR) where he was awarded the Above and Beyond Award in recognition of his outstanding leadership in enhancing NETAR's media relationships and for his unwavering commitment while establishing NETAR's Commercial MLS.
Jerry was instrumental in the forming of the Northeast Tennessee Technology Council and was awarded the TechStar Champion Award for his contribution to regional development and service to the technological community. He was also awarded the 2000-2010 Groundbreaker Award for his role in the founding of the council. He has also been named Business Tennessee magazine's top 101 most influential people in the state's commercial real estate industry for five consecutive years.
He is a member of National Association of Realtors, Northeast Tennessee Association of Realtors – Commercial Member. American Institute of Real Estate Appraisers member.
Transaction History
"Some of the most challenging yet rewarding real estate successes include the development of Eastman Global Technology Center at Med Tech Park in Johnson City, BAE and US Army Corporate Office Building at Holston Defense in Kingsport and the sale of the Mildred Gumm family farm land now known as The Pinnacle retail and entertainment center in Bristol, Tennessee. Every property and every client provides a new professional challenge that I enjoy. "