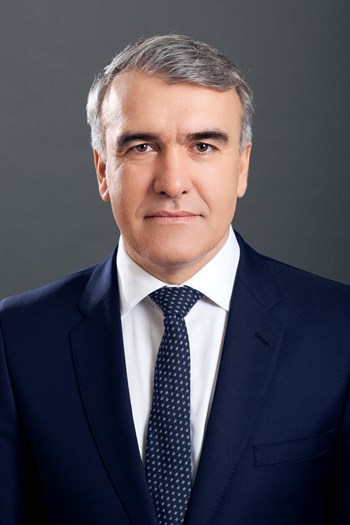 Scope of Service Experience
Over 20 years of experience in investment banking & asset management. International mindset developed within several global firms & extensive coverage of foreign investors (SWFs/banks/insurers). Various life experiences in London, Milan, Madrid & Dubai. Multi-assets knowledge built on the basis of a proven financial analyst (Equity, Debt, Commodities, Real Estate & Infrastructures) & trading-floor management background.
Background & Experience
Work experience
Paris Capital / June 2013 to today
Hermès Global Partners FZ LLC / Sept. 2013 to today
Real Estate Investment & Investment Advisory
MD, Owner & Senior Partner
•Tailor-made investment vehicles for private investors (UNWHI, family offices, private wealth managers) to acquire residential & commercial real estate assets in Europe (transactions, financing and refinancing).
•Investment advisory for cross-over opportunities (through listed and unlisted funds or direct).
Mediobanca / Oct. 2011 to April 2013
Capital Markets & Investment Banking
MD, Senior Relationship Manager
•Equity Capital Markets developments (Europe & Middle East): primary & secondary markets (SWFs, private equity & pensions funds)
•Distressed property debt / underperforming loans acquisitions: advisory for US based hedge funds.
Edmond Rothschild Asset Mgt. / May 2010 to March 2011
Asset Management
MD, Head of Business Development / Executive Committee
•Built key Institutional relationships for investment capabilities across the full product range.
•Personal focus in developing our Asian footprint : recruitments, funds registration, reinforcing our partnerships, deepening our relation with MPF advisors in Hong Kong (retirement system plan).
Bank of America Merrill Lynch / Feb. 2006 to Sept. 2010
Capital Markets / MD, Head of Equity FraBeLux - Deputy CEO
•Active role in coordinating joint efforts within our capital markets structure: investment banking, fixed income & equity. Liaison with the Central Bank on the Banking License regulation matters.
•Head of Equity for French speaking institutional.
Morgan Stanley / Feb. 2002 to Feb. 2006
Capital Markets / Director, Head of Equity Sales
•Extensive knowledge of equity markets both primary and secondary (marketed numerous IPOs and other equity capital market products).
•Attended meetings with Government economic agencies and top-level management of listed companies in US, Europe & Asia.
Exane / Nov. 1999 to Feb. 2002
Capital Markets / Equity Sales
•Participated actively to the transformation from a domestic broker to pan-European player. Developed and promoted our European stocks coverage.
HSBC (ex CCF) / Nov. 1999 to Feb. 2002
Capital Markets / Commodities Research Analyst
•Transversal commodities expertise (Oil & Gas, Metals & Mining) : produced research reports & marketed investment ideas.
•􏰀Pechiney (1995), Usinor Sacilor (1997) public offerings.
•􏰀Industry surveys recognition: best junior analyst, best metals & mining analyst (AGEFI) and also ranked EXTEL survey.
Education
Educational Background
Professional Certification
Royal Institution of Chartered Surveyors / Pending
Financing & Real Estate Investments
Chartered Financial Analyst Association / 1996
EFFAS/ACIIA Certified International Investment Analyst
Educational Certification
Master of Business Administration / 1994
DESS 224 - Corporate & Administration management (Dauphine University, Paris)
Institute of Political Sciences / 1993
Economy & Finance (Toulouse)
ESICAD Business School / 1991
Strategic Clients
Healthcare real estate, student housing, co-living residences and Hotels